Moisture – assessments and monitoring
Humidity and moisture can damage your home in a number of ways. As environmental experts, our staff at JJP Environmental understands how important it is to maintain moisture levels in your home.
Here are a few ways moisture can damage your home:
---
Mould
---
With humidity, warmth, and a little darkness, it doesn't take long for a mould or mildew colony to grow. If you have a basement or crawlspace, you are at a high risk of humidity problems. Mouldy wood will eventually weaken over time, putting the structural integrity of your home at risk.
---
Damaged Goods
---
In humid spaces, stored goods can quickly be spoiled. Whether you are storing clothing, furniture, or food, all items are at risk when stored in a humid area.
---
Compromised Structures
---
Structures or furniture made of wood do not do well in humid environments. As a result, floorboards, doors, and furniture begin to bend, creak, and split.
---
Water Damaged Materials
---
Water intrusion from a source may result in water-damaged drywall and ceiling, insulation, baseboards, framing, wood and flooring resulting in the high potential for mould growth. Water damaged materials must be removed and remaining materials should be treated with a mould control spray to help prevent further mould growth.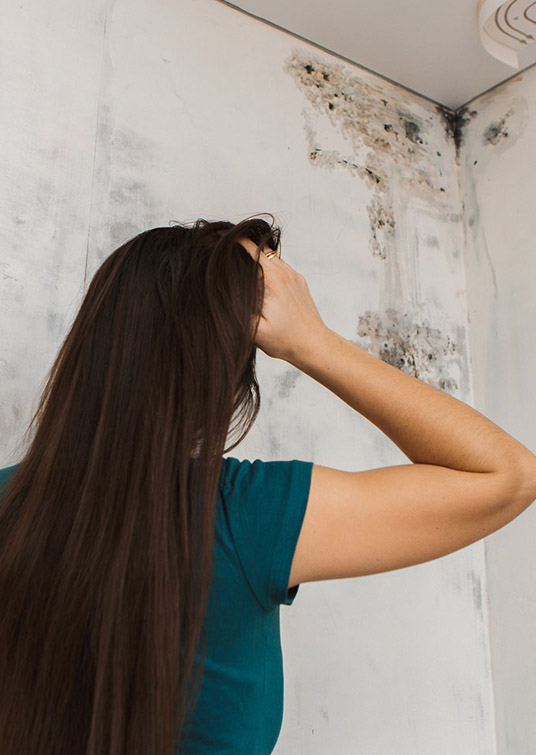 What to expect from moisture services at JJP Environmental?
A fast, professional service from some of the best environmental experts.
Thorough assessment of moisture presence and damage.
An exhaustive monitoring process to ensure your home stays safe and dry.
At JJP Environmental, we know how troublesome moisture problems can be. That's why we provide top quality assessment and monitoring services to keep your household moisture under control. Our skilled experts have years of experience, and are trained to help you assess your problem every step of the way.
To learn more about our assessment and monitoring moisture services, contact us today at JJP Environmental.
Contact Us